Bio

graphie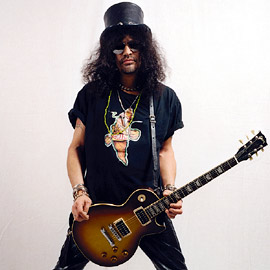 Hard Rock - USA
De son vrai nom Saul Hudson, Slash a fait sa réputation en jouant avec les Guns N'roses. Mais les tensions au sein du groupe l'obligèrent à monter un projet parallèle avec Matt Sorum et Gilby Clarke (des Guns N'roses)baptisé Slash's Snakepit. Mais en janvier 2002, Slash décide de dissoudre le groupe pour former ensuite avec Duff McKagan et Matt Sorum le "Velvet Revolver". Parallélement Slash s'est consacré à un projet solo sur lequel il a invité divers musiciens d'horizons divers: Ian Astbury (The Cult, The Doors), Chris Cornell (ex-Soundgarden), Rocco DeLuca, Fergie (Black Eyed Peas), Dave Grohl (Foo Fighters), Myles Kennedy (Alter Bridge), Kid Rock, Lemmy Kilmeister (Motorhead), Adam Levine (Maroon 5), Duff McKagan (ex- Guns'n Roses, Loaded), M. Shadows (Avenged Sevenfold), Ozzy Osbourne, Iggy Pop et Andrew Stockdale (Wolfmother).
Cet album étant un projet majeur pour Slash, il s'est adjoint les services d'Eric Valentine (Queens of Stone Age, The All-American Rejects) à la production, de Chris Chaney (Jane's Addiction) à la basse et de Josh Freese (Nine Inch Nails) à la batterie. Slash a lui-même assuré la plupart des arrangements et l'écriture des morceaux, et a personnellement choisi les invités, qui ont contribué chacun à une chanson de l'album.
Line

Up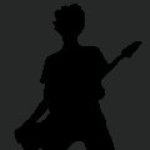 ROD JACKSON
Chant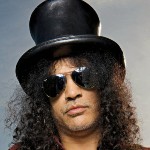 SLASH
Guitare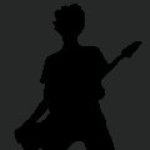 RYAN ROXIE
Guitare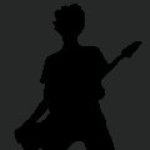 JOHNNY BLACKOUT
Basse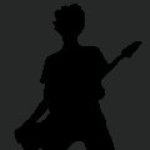 MATT LAUGH
Batterie
Disco

graphie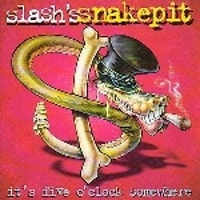 IT'S FIVE O'CLOCK SOMEWHERE
1995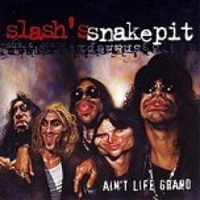 AIN'T LIFE GRAND
2000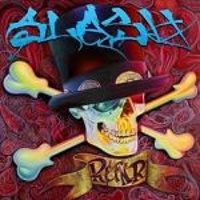 SLASH -"Slash"
04/2010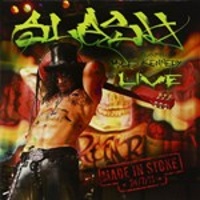 Made In Stoke
11/11/2011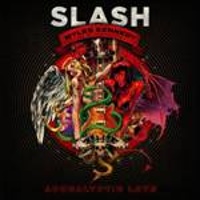 Apocalyptic Love
22/05/2012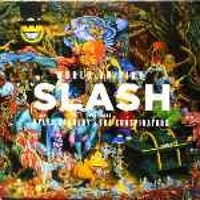 World On Fire
15/09/2014