Bio

graphie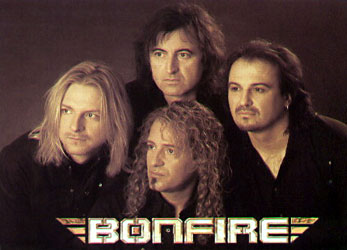 Hard Rock - Allemagne
Fondé en 1986 a Ingolstadt sur les cendres de Cacumen. Le succés est immédiat et des tournées Européennes avec ZZ top et Judas Priest s'en suivirent. Leur 3eme album Point Blank produit par Michel Wagner renforcera leur popularité. Cependant, en 90 Hans Ziller quitte le groupe et Lessman le fait splitter en 93. En 95 Lessman et Ziller rachetent les droits du groupe. Quant a Jörg Deisinger, il est parti formé Soul Doctor. Leur dernier album Double X annonce un retour aux sources qui ont fait leur popularité. En 2015, Hans Ziller, seul et unique propriétaire de Bonfire décide de se séparer de son comparse de toujours Claus Lessmann. Ce dernier n'étant pas décidé à retourner en studio pour donner un successeur à l'album 'Branded' sorti en 2011, Hans Ziller lui a simplement demandé de prendre la porte définitivement et l'a remplacé par David Reece (Bangalore Choir) qui officie déjà dans son side-project EZ Livin'. Le bassiste Uwe Kohler et le guitariste Chris Limburg, décident également de quitter le navire et sont remplacés respectivement par Ronnie Parkes et Frank Pane. C'est donc avec un nouvau line up que le groupe entre en studio pour enregistrer l'album 'Glorious'.
Line

Up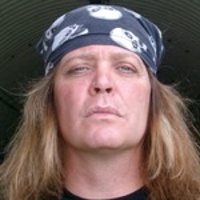 DAVID REECE
Chant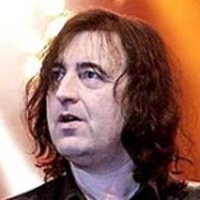 HANS ZILLER
Guitare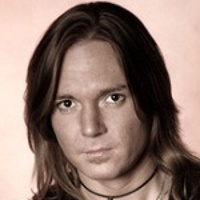 FRANK PANE
Guitare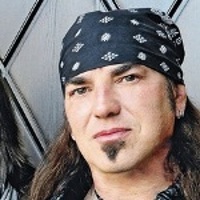 RONNIE PARKES
Basse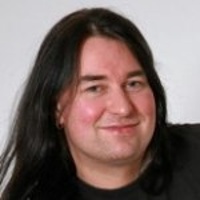 HARRY REISCHMANN
Batterie
Ex

Membres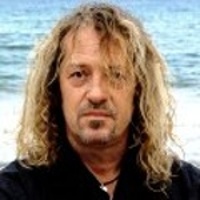 CLAUS LESSMANN
Chant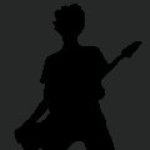 CHRIS LIMBURG
Guitare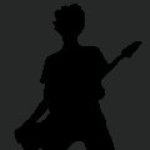 UWE KÖHLER
Basse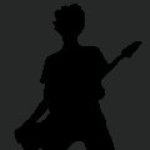 JÜRGEN WIEHLER
Batterie
Disco

graphie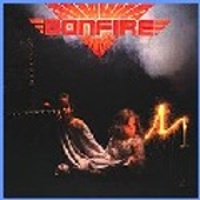 DON'T TOUCH THE LIGHT
1986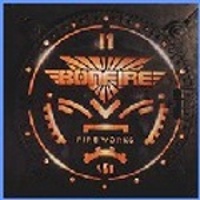 FIRE WORKS
1987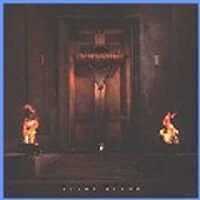 POINT BLANK
1989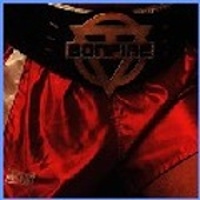 KNOCKOUT
1991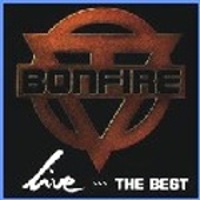 LIVE...THE BEST
1993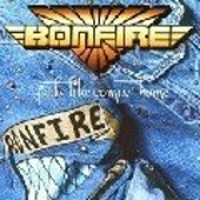 FEELS LIKE COMIN' HOME
1996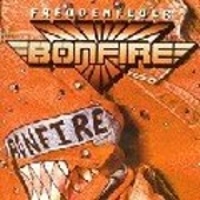 FREUDENFEUER
1996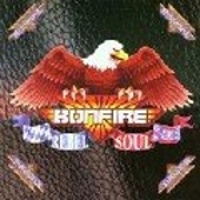 REBEL SOUL - 1997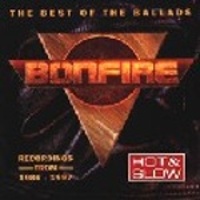 HOST & SLOW
1997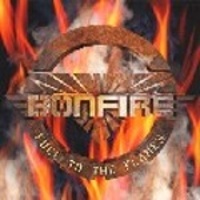 FUEL TO THE FLAMES
1999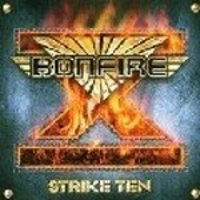 STRIKE X
2000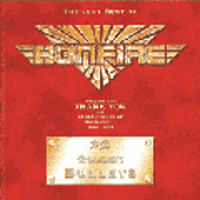 29 GOLDEN BULLETS
2001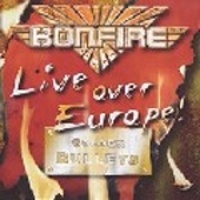 LIVE OVER EUROPE !
2003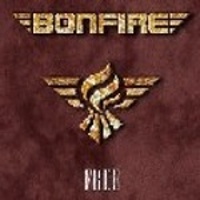 FREE
2003
ONE ACOUSTIC NIGHT
2005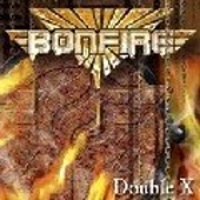 DOUBLE X
2006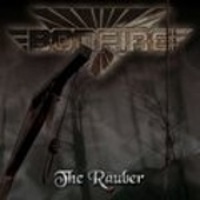 THE RAÜBER
15/02/2008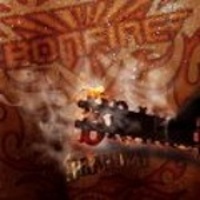 Branded
21/01/2011
Fireworks...Still alive!
07/10/2011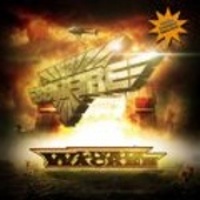 Live in Wacken
31/05/2013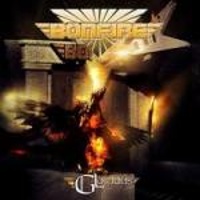 Glörious
24/04/2015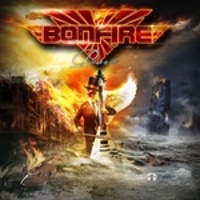 Pearls
18/03/2016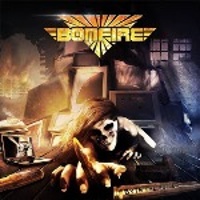 Byte the Bullet
24/03/2017